Cotton Flower Violin school
This school has been just relocated to Auckland and Wellington, New Zealand from July 2017.
For Skype lesson I can receive different money rather than Yen like Pound or Dollar.Ask tutor without hesitating please.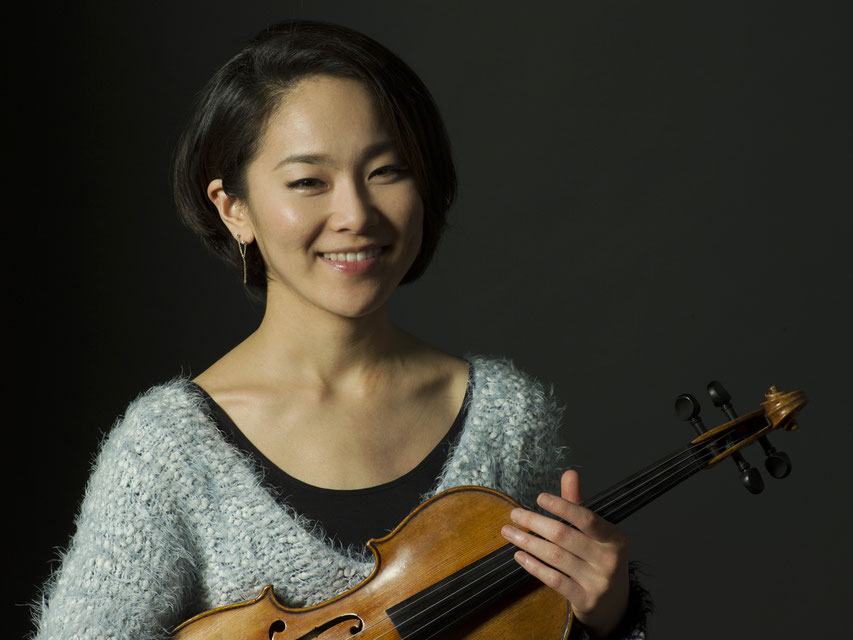 Hello,
Are you interested in violin lessons?
If so,let's try to start learning the violin with me!I have worked at a high school as a music teacher with my teaching licence in Japan!After I came to London,I have been teaching some students in Japanese and English.I graduated from the Royal Academy of Music as a Master student and also got a certificate of LRAM (Teaching qualification). If you are interested, please feel free and contact me for trial lesson!
35 NZD for 30 mins/ 50 NZD for 45 mins/ 64NZD for 60 mins
(3000 yen/30 min 5000 yen/45 min 6000 yen/60 min)
For teaching a student who wants to take an audition for music college or for a student who wants to take ABRSM Grade exam I can offer sepcial curriculum.Ask tutor please.
I nomally teach at your house or in Milford, Auckland, NZ but I can teach at another home in Johnsonville Wellington or at your house. please ask me. In case of travelling to students house, I will charge you extra cost for travelling fee(Negotiable) .
In addition to this, if you prefer Skype lesson I can teach by Skype as well. The fee will be the same as lessons at teacher's house. Feel free and send a message through this website!
楽しくヴァイオリンまたはヴィオラレッスンを始めませんか?
昔から興味があったけど、なんとなくきっかけがなくて始められなかった方や小さなお子さんの習い事(三歳からできます!)、学生さんの試験対策、幅広くレッスンさせていただきます。講師は、英国王立音楽院の大学院とトリニティレイバン音楽学院(London)の卒業生、日本では高校教師経験のある女性講師になります。日本で五年ほど音楽教室やプライベートで教えた後、ロンドンに留学し、留学中に自分の教室として50人以上教え、ニュージーランドへとやってきました。現在、Auckland Philharmonia Orchestraやオリジナル楽器を扱って演奏するバロックアンサンブルNZBarokでも演奏しながら、レッスンも行っております。
幅広く経験があるので楽しく、かつ基礎も徹底して教えています!
まずは体験レッスンをお気軽にご相談下さい。
35 NZD for 30 mins/ 50 for 45 mins/ 64NZD for 60 mins
(3000 yen/30 min 5000 yen/45 min  6000 yen/60 min)
音楽学校受験など、ABRSM Grade exam対策の場合はプラス頂く可能性があります。
通常は、オークランドで生徒さん宅、またはMilford自宅でも可能、ウェリングトンでは不定期ではありますが可能です。ご相談ください。交通費はプラス頂いておりますが、なるべく不公平のないようにご相談させて頂きたいと思います。Skypeでのレッスンも行っております。日本からでもレッスンが可能です。
御連絡お待ちしております!