Violinist/ Yoga mind trainer Yuhka Nagai
Yoga mind class in Milford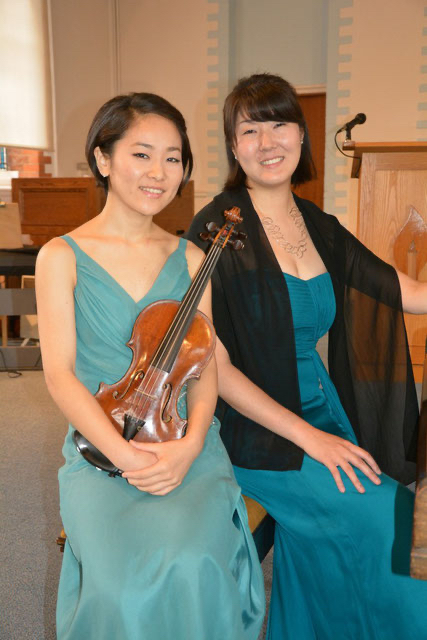 An artist,Peter Horsfield made a poem about her concert with a pianist, Tokino Kaga.
Japanese Duo
Concert of contrast and coherence
captures poignant mood-swings,
from dark and anguished
to gentle, dreamy, joyful.
Violin and piano
communicate with interplay and sensitivity:
tumbling, percussive chords alternate
with lyrical legato,
passionate pizzicatos
blend with rippling arpeggios.
Jewish, Japanese, Norwegian
(Bloch, Hikaru Hayashi, Grieg),
integrate a special character,
interpretation unique in music –
reflected in their flowing dresses,
turquoise and green;
and female Oriental features,
emphasised by different statures,
enhance our sound experience;
harmonious and holistic balance.
Peter Horsfield 11/7/2014
(Inspired by the lunchtime concert performed at Leatherhead Methodist Church on 10th July 2014 by Yuhka Nagai, violin; and Tokino Kaga, piano.)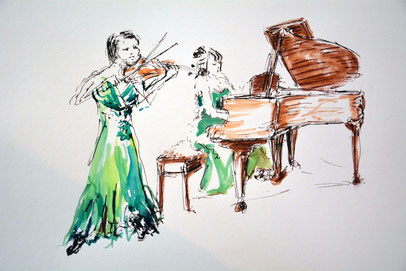 An artist, Diana painted a violinist,Yuhka Nagai and a pianist, Tokino Kaga during my concert.There are some paintings in the gallery page!!