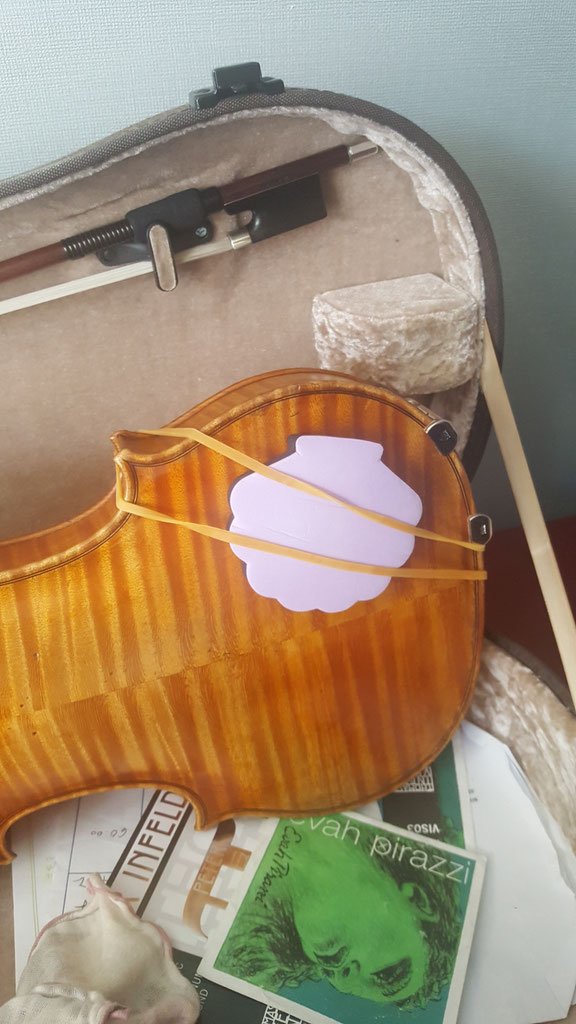 Today I'm going to share the shoulder pad for violin/viola I use.I've been using this magic pad for several years without the shoulder rest.The shoulder pad is less supportive for kids so I don't recommend you to use this for little children according to my experiences.However some might like it or handle it fine.I do like to recommend this more to someone who studies for a while and is not sure with your shoulder rest or for someone who is thinking to play on the baroque instruments too.
Here is the link of Amazon page;

https://www.amazon.com/Otto-Musica-Artino-violin-Purple/dp/B006UIPW1S

There are several different shape of magic pads.I like my purple shell pad.It is really easy to put on the instrument.If your pad sticky gel gets dirt on, you can wash with water and wait till it gets dry.Then you can reset your position of the pad.
As you can see on the photo, I'm putting a rubber band on just in case.If you play for concerts it's better to avoid the pad coming off accidentally.